We are all Bi-Swingers, since the Dawn of Time.
Why? Becuz we can! We have amazing sex without guilt.
Always the first Saturday of each month.
All clothes are left at the door.
January 3rd, 2015
$60 registration
London and Region, Ontario, Canada
Straight and bi Couples - we are all equal - single males are welcome
Our social meet and greet is from 8-9:00pm.




A special request from a Wife to see how many blowjobs she can do that evening.
We have a special request from a bi-male who wants to see how many blowjobs he can give.
The sex swing is a now a designated blowjob area for anyone sitting in it.
These are bi events and we are all equal.



Video promo
Be patient for 3 minutes while the video loads.

We are there for sex & multiple orgasms.
Bi ladies are welcome to play too.
The double bedroom is reserved at 9pm for the bi-ladies to play.
The playroom is reserved at 9pm for the bi-guys to play.
Bi-males are welcome to play too.
Becuz we can, without guilt.
We all want to try
new sensations.

Bi bi-ladies are welcome to play too.
The playroom is reserved at 9pm for the bi-ladies to play.




Very much a group setting.


Ladies like to watch new videos of guys masterbating too

Why guys do it in the bathroom is a mystery that ladies cannot figure out
Nobody in my home wears clothes and the ladies video me all the time
Ladies do it and like to watch their own porn too.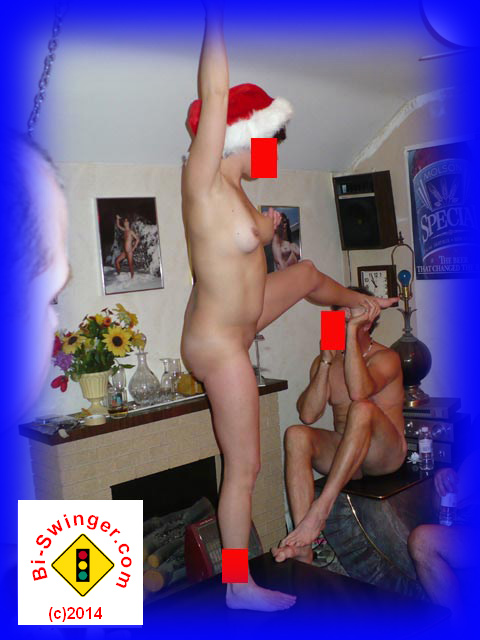 Bi-males are welcome to play too.
The playroom is reserved at 9pm for a half out so the bi-guys to play.


---

In December 2005 - The Supreme Court of Canada
ruled that Swinger Events are legal in Canada
For the official Supreme Court ruling please visit -
"2005 scc 80 and 81"


Enter our January 3rd
London Regional Swinger Event website
for couples and single males
We are the largest swinger event in the London Region
Our 15th year of hosting
$60 registration fee
Our social is from 8-9pm
Doors are not answered after 9pm
Click here for January 3rd plans for the evening
Click here for information on what to expect when you arrive


(Video takes 3 minutes to load and is large)
video - Saturday event promo

Out of town guests are welcome to meet early at the corner pub and also stay the night in one of the guest rooms. Plenty of parking. In the event of heavy snow, park in the 24HR Metro acros the road.


---
For those in the Swinger Lifestyle,
the Host is a bi-male
Bi is the best of both worlds.
He has more social one-on-one bi-male events between parties.
$60 advance registration fee for next monthly event.
Registered guests get to play between events.
$60 per session for non-registered guests.
Why waste your cum.
Please recyle.



---
Playroom Rental.
For those who need a discrete place to have sex, the upstairs Playroom is available for $20 rent. No questions asked, fully sound proof, clothing optional house, full privacy, secure.

Ideal for Service Providers who need a safe place for incalls.
Why invite strangers into your own home and tell them where you live?
We do not answer the door/ phone to anyone without an appointment.
The Courts have ruled it is safer to host from a proper environment for safety.
Unless you have security, hosting from home is not safe.
We provide hosting facilities for amatures too.



Our sex playroom is fully furnished for all your needs. Sex swing, toys, towels, condoms, The Host's home is fully furnished for entertaining - host@bi-swinger.com




We have couples and singles of all ages,
all clothes are left at the door,
hands on play.


Without clothes we are all equal,
all sizes and shapes,
group play for all.
Age and size does not matter, we are all equal.
Between 20-50 Couples and Singles converge on London.
Single males are welcome.
Single Bi-females / bi-males too.


Private home. Invitation only. Your ID is recorded.
No money involved for on-premise bi-sex.
London, Ontario, Canada.
Swinger legalities.
(c)2014

2257 Compliance.
Service Providers and Webmasters. Click here to add your promotional material.